Nothing beats a good road trip. Exploring by car allows you to immerse yourself in the journey rather than hurrying to get to a specific destination. Road trips in the United States are so popular that an estimated 50 million Americans embarked on one in 2019, according to a AAA Travel survey. From cityscapes to untouched wilderness, you can see it all in the country with boundless diverse landscapes. Which destination is right for you? Take a look at the best road trip in each state for some travel inspiration.
Alabama  – The Gulf Coast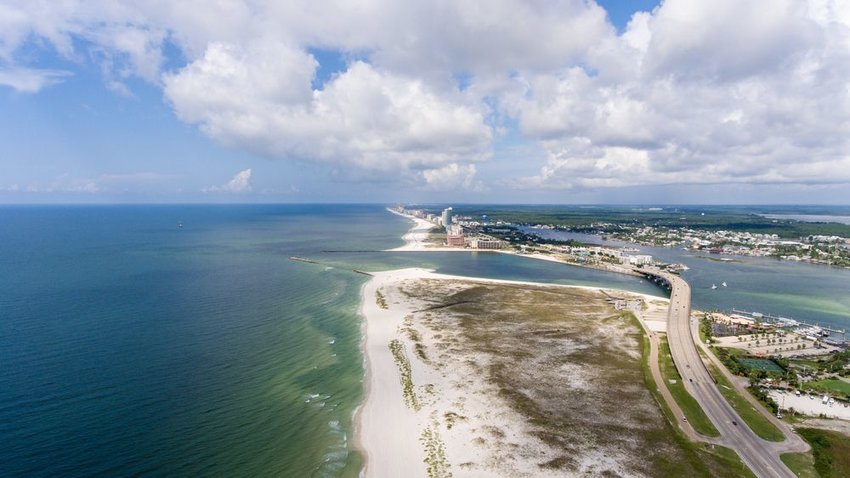 Take in Alabama's beautiful white sand beaches on a road trip along the Gulf Coast. Cruise along Alabama State Routes 180 and 182 — which link the state's borders with Mississippi and Florida. If you need a place to stop and dip your toes in the water, both Gulf Shores and Orange Beach are home to plenty of hotels and restaurants, not to mention sandy spots to lay a towel. Make sure you grab lunch at The Hangout, a beachfront seafood restaurant with live music and epic views. Extend your trip by heading north through Mobile, Alabama's port city, to Montgomery, the state capital.
Road Trip Highlights: Although the entire drive is scenic, stop at Gulf State Park for biking, paddle boarding, and kayaking. Here you'll find the Gulf State Fishing and Education Pier, the largest on the Gulf of Mexico.
Alaska – Seward Highway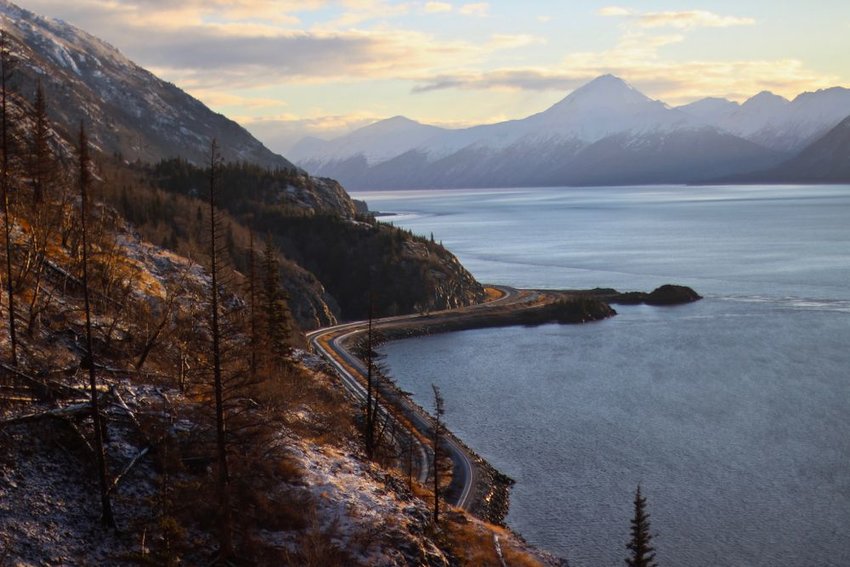 If you're looking for a road trip with breathtaking views around every curve, you've found it. The stunning Seward Highway starts in Anchorage, which lies just south of the coastal town of Seward, and is an adventurous journey you can't miss. Pass the dramatic shores of Turnagain Arm, a waterway in the northwestern Gulf of Alaska, before reaching the dramatic Chugach Mountains. Once in Seward, you'll have the chance to admire Resurrection Bay, a favorite among photographers, and the Kenai Mountains.
Road Trip Highlights: Stop at the Kenai Peninsula, home to Kenai Fjords National Park. The Exit Glacier in Kenai can be reached by road and offers hiking trails with gorgeous overlooks.
Arizona – Monument Valley Scenic Road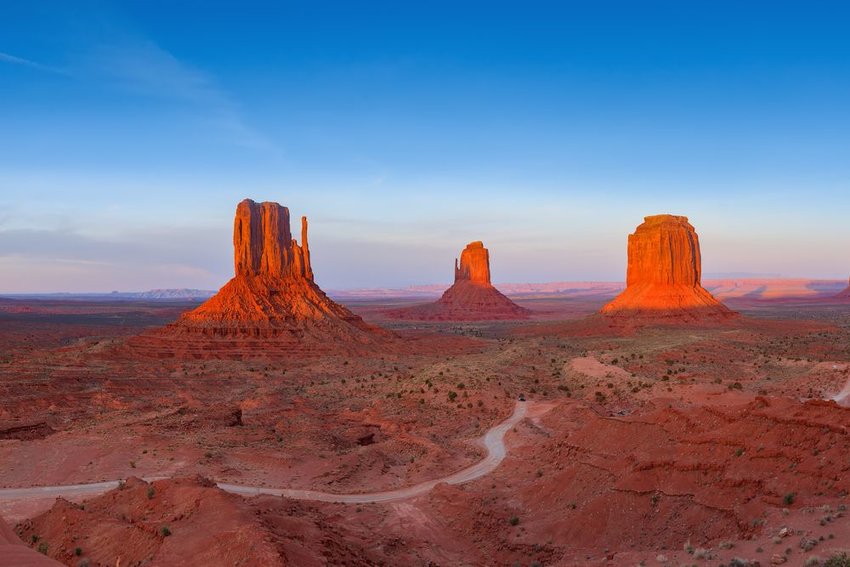 No trip to Arizona is complete without witnessing the iconic red rock formations of the American West. Monument Valley Scenic Road is the nickname for Highway 163 that runs for 27.7 miles through the tall, staggering sandstone structures of northern Arizona. The alien terrain is eerily empty, and this scenic drive is sure to take you on a journey unlike any other.
Road Trip Highlights: Add an additional 17 miles to your trip when you stop at Monument Valley Navajo Tribal Park to learn about the Navajo people and discover famous red clay buttes. The loop drive features two hiking trails and 11 lookout points. Also be sure to visit Alhambra, a volcanic core on the side of the road and the village of Mexican Hat to see the sombrero-shaped rock formation. Both make for perfect photos.
Discover them all @ The Discoverer Blog:
https://www.thediscoverer.com/blog/best-road-trip-in-each-state/?utm_campaign=1097720086